So, according to this site on
American Food Holidays
, today is "Lima Bean Respect Day". Not exactly sure how often Lima Beans get disrespected, but evidently it is a lot, considering they now have a National Holiday in which they have demanded respect.
Personally, I don't really care for Lima Beans.
*Wait* Maybe I shouldn't say that ON "Lima Bean Respect Day". Is that horrible of me? I should be paying homage to Lima Beans? Today? Only today? Oh, OK, I guess that I can be nice to Lima Beans for one day.
Here, this picture is kinda pretty: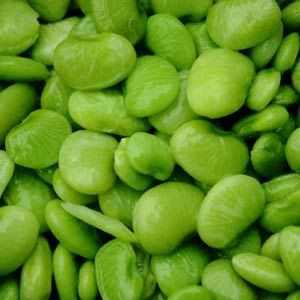 Don't you think? Well, green IS my favorite color....and these ARE a very nice shade of green. Ok, so maybe Lima Beans aren't *that* bad.
So, let's do something super fun, shall we?
Look what I found on Etsy:
LIMA BEAN EARRINGS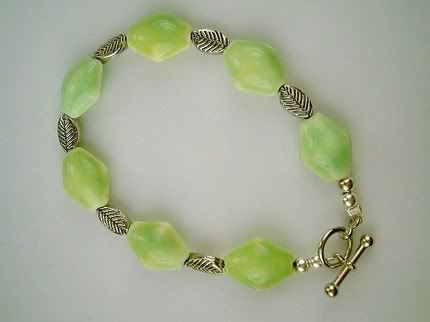 LIMA BEAN BRACELET
Are they not beautiful!? The color is fantastic!
Who would like to win these fabulous pieces of jewelry....handcrafted by
Sassaffras
....would YOU like to win them?
Well, you can! Here's how:
Post a COMMENT and tell me why YOU "respect" Lima Beans. Doesn't have to be anything fancy, can even be something great like, "Because they're green and that is my favorite color." (Then I'll say, "Me too!")
The winner will be chosen at random (by RANDOM.org). Comments will be accepted through 3 PM Eastern on Tuesday, April 21.
***Please be sure to leave your name and e-mail in the post if you're leaving an ANON comment. Thanks!***
Winner will be announced Tuesday evening!
Enjoy!
-Erica