Alright, so here is the other cuppie that I created with that Jones Soda.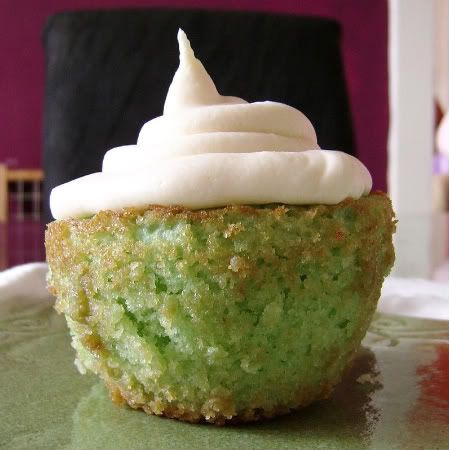 I used the same recipes for the cuppie, icing, and filling...but omited the glaze on top. The flavor of this one was so good, I didn't think it needed the glaze.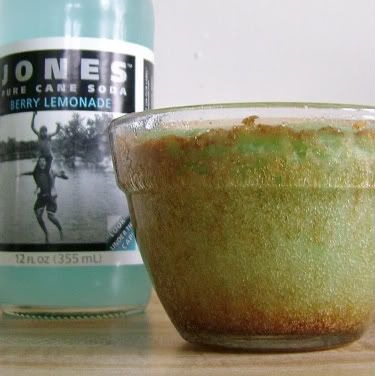 Wanna see what is inside? Here ya go: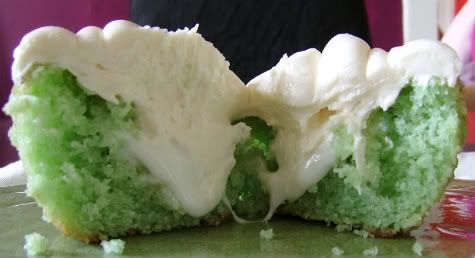 Now, for the filling on this cuppie, I added a splash of the soda pop, so it isn't as thick and firm as the other filling, but I loved it!
Thanks again to
Play at Home Mama
,
Gonna Go Walk the Dogs
, and
Put a Cupcake In It
for the recipes I used to create these delights.
Check out
IronCupcake
for more cool cupcake stuff.
Our April ETSY PRIZE-PACK is from artists:
A creation by
FRUITFLYPIE
, a pair of cupcake earrings from
LOTS OF SPRINKLES
, a sweet surprise from
Sweet Cuppin' Cakes Cupcakery
,
PLUS, IronCupcake:Earth can not forget our good friend,
CAKESPY
, who is now going to be doing a piece for our winner each month until further notice - sweet!
Last and certainly not least, don't forget our corporate prize providers:
HEAD CHEFS by FIESTA PRODUCTS
,
HELLO CUPCAKE
by Karen Tack and Alan Richardson,
JESSIE STEELE APRONS
;
TASTE OF HOME
books, a t-shirt from
UPWITHCUPCAKES.COM
. Iron Cupcake:Earth is sponsored in part by
1-800-Flowers
.
Enjoy!
-Erica