Thanks so much to everyone who entered into the Surprise Jelly Bean contest! It was a lot of fun to read everyone's comments. There are a couple flavors that I'd never even heard of....so I'll have to keep my eyes out for those.
For the booger-flavored beans....I *think* when I saw them they were in Fear Factor Jelly Bellys. Along with [dry heave] vomit, monkey farts, earwax, and many other disgusting flavors.
*deep breath*
Alright, so moving on......
Our fabulous winner is someone who obviously disagrees with 'buttered popcorn' flavored beans belonging in the "creepy flavors" category (and that's OK by me):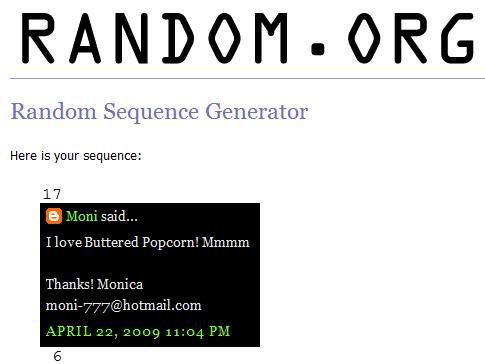 Congrats! Now, for the prize.....were you thinking you'd probably end up with this:

....or even worse....this:

Well, rest assured, my friend. Neither of those are your prize.
These glorious products are all yours: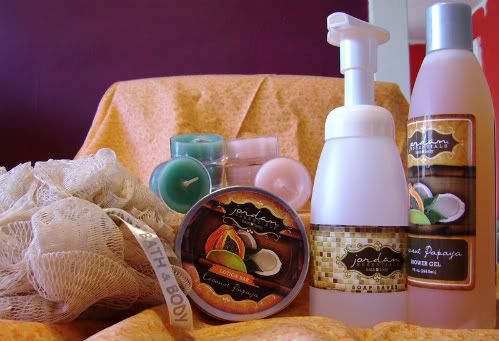 To get you kick-started for Summer, you have:
Coconut Papaya Shower Gel with Soap Saver from
Jordan Essentials
Coconut Papaya Lotion Bar from JE
Bath Scrunchie from JE
8 summer-scented tealights from
PartyLite
Caramel Pecan Pie Mix (not pictured) from
The Gourmet Cupboard
Once again, thanks to everyone who entered! If you haven't already, subscribe to my blog....there are plenty more giveaways coming in the next few weeks.
Enjoy!
-Erica