Yup, you guessed it! That same trip to the store warranted another great find....Faygo - Black Cherry.
Here they are: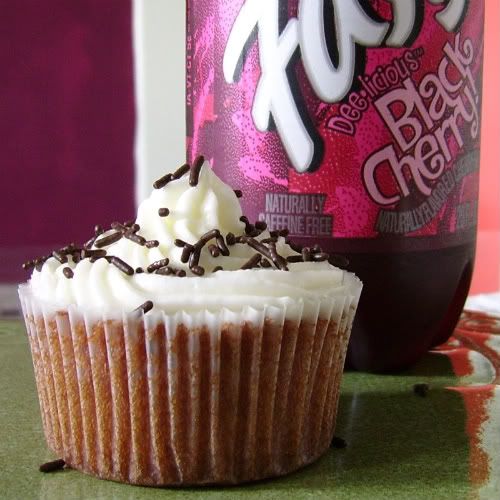 The inside of these guys are: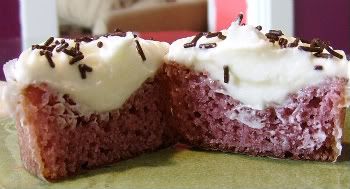 Kinda purple-y....pretty.
Now, these were more my speed. The Black Cherry soda wasn't very strong in these cuppies. You could tell they weren't just "regular yellow" cuppies, but if I didn't tell you they were black cherry, you probably wouldn't have guessed that.
Still yummy, though!
Again, you can find the recipe
here
.
Enjoy!
-Erica