Good morning everyone!
Well, today is the day! It is May 1st. As I promised, I'm giving away this fabulous cookbook: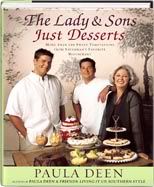 I'll be featuring recipes out of this book over the weekend, so be on the lookout for those.
Want your chance to win this baby? Here's how you can do just that:
(You can get up to 3 entries total)
1. Post a comment here and tell me what your favorite cookbook is, the one you reach for over and over again. If you don't have any cookbooks yet, tell me why you'd love to have this book.
2. Follow my blog
3. Blog about my giveaway on your blog (be sure to post the link to the blog)
*If you leave an ANON comment, please remember to include your e-mail so that I can contact you if you win.
Contest is open until 5 PM Eastern on Sunday, May 3rd. Winner will be announced Sunday night!!!
Enjoy!
-Erica