Alright everyone - we have our winner!!!
She says she 'wings' it majority of the time....do you think she'll still wing it with this fabulous book at hand? I guess we'll see.....
Congrats!!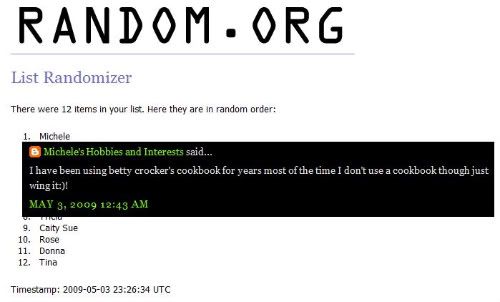 I'll get this book right out to you! :)
Thanks to everyone who entered - you all make it fun! Be on the lookout for more exciting things.....later this week!
Enjoy!
-Erica